The Care Closet consists of gently used items for our patients that are in need of a helping hand. The Care Closet has many different items for patients of all ages such as: pants, shirts, shoes, blankets, coats, and toiletries. There are more items being donated weekly.
Only CareCash is accepted at the Care Closet
Patients who have a need for the Care Closet will be able to earn CareCash for appointments kept, as requests from surrounding teachers and school nurses; the possibilities are endless. CareCash can accumulate to purchase large items, or it can be used for an item available today. Each item in the Care Closet is priced, patients check out with their CareCash in the back of the clinic with the staff and are able to leave feeling empowered by their purchases.
November 2021 the Care Closet was able to donate a mattress, new bed pad, new blankets/sheets & pillows to a patient in need of every day necessities..
The Care Closet can help provide healthcare access and medication assistance for those who meet specific criterion (pending available resources).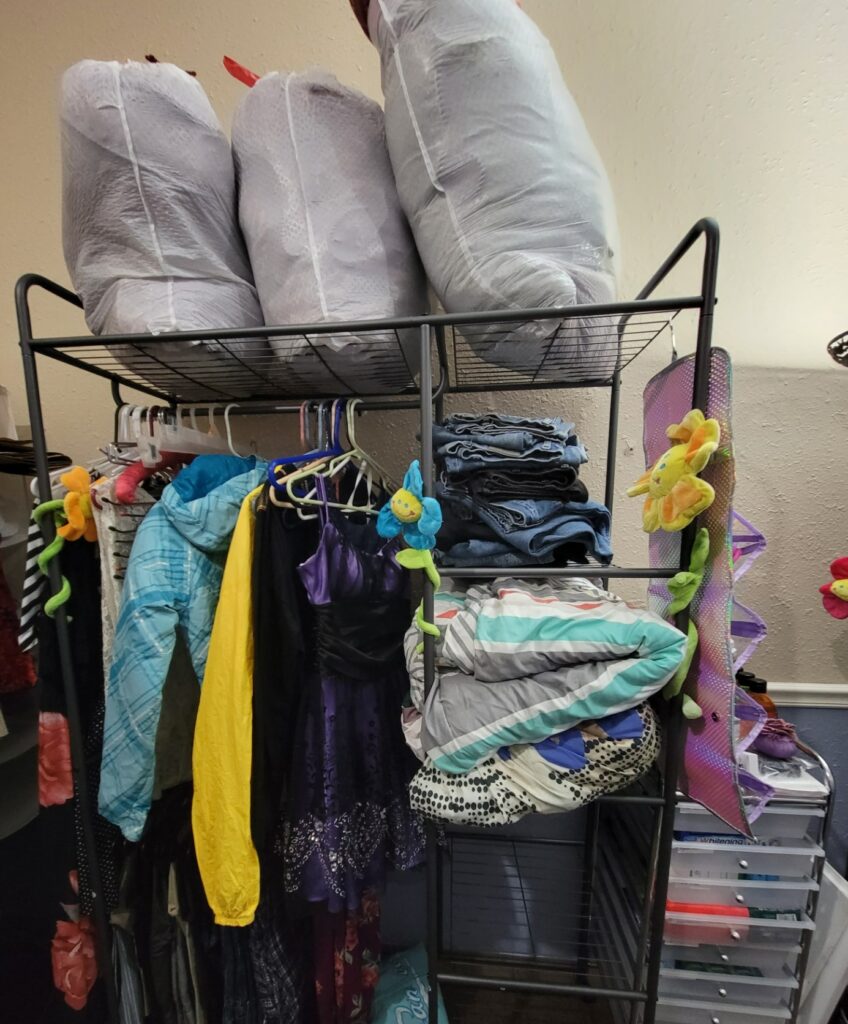 There are families in our local communities that are struggling to put food on the table and keep the utilities on each month. We, at Thomas Care Clinic, cannot do anything about the current inflation issue that is being felt around the U.S.; we can help connect needed resources to our local community members.
If you would like to donate to the Care Closet click the link below, call, or email thomascareclinic@gmail.com for details. Thank you for your care and support of our local communities.
Monetary donations will fund healthcare access, medication assistance, transportation assistance, testing/lab fee assistance, and select services specific to Veterans.
To make a donation or to find out more about CareCash & The Care Closet then please feel free to stop by our office or click the button below to contact us by phone or email.